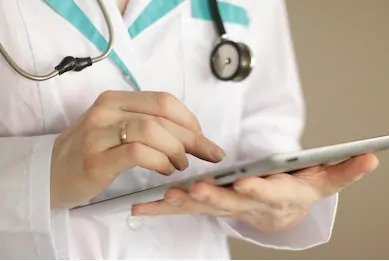 Patient Management software
Patient management system was clinically used for the first time in the 1970's. The main purpose was to automatically document parameters and to replace handwritten files. Due to continuous advancement of computer technology, demand on Patient management software have increased immensely.
Nowadays all hospitals use software for managing day to day activities.The daily routine in patient data management system includes paperwork,billing and many more.Patient management software or patient management system is a software that is used to collect medical information from a medical device to be used in the treatment or diagnosis of a patient.It is designed for diagnosis,track patient information,interactions inside health care groups such as hospitals ,clinics or laboratories,prescriptions,medical billing and many more.
Important features of Patient management system
Patient Management software include many features required for health information management,healthcare billing,medical billing services and many more.
1.Track and store Medical records
The ability to track, store and get admission to patients' medical records is very important to any healthcare management. Some patient data management system offers its personal charting module and others combine seamlessly with impartial EHR/EMR solutions.Charting features in software should record, update and archive crucial patient data within
the system for accessing at future encounters. It produces sheets for each patient which previous diagnoses, surgeries, test results and other important data.
2.Medical Billing
Patient management system offers modules for medical billing for hassle free process.This feature is used to manage patient accounts to keep a record of all past and present payment information and diagnosis.Medical billing modules verify insurance eligibility too when a patient checks in.
After surgeries,medications or other services, the software automates the billing process to standardize every bill and payment collected.The system issues automated payment reminders when there is due payment and patients can make online payment through the online patient management system.
3.Scheduling
One of the most important feature of patient management system is scheduling.The days of calling and making appointments via telephone are on their way out and are about to be replaced by medical practice management. With a patient scheduling module, patients can
book their own appointments online with full time access to a patient portal. They can also cancel and reschedule appointments in the system.
Once an appointment has been scheduled, patient management software or clinical management software can send automated reminders via mail, sms or phone call thereby reducing the chances of patients forgetting appointments.
4.Tracking and Managing Patient Encounter
This clinical data management software tracks and manages the patient come upon earlier than they even walk inside the door. Patient management software program modules generate electronic consumption forms for them to fill out previous to their go to. This helps streamline a patient's initial hospital or clinic visit and reduces waiting time .Once
patients arrive, they can check in electronically, and their wait times are tracked by using the machine to collect metrics for performance analysis.
5.Securing Patient data
The Patient data management system provider is ensuring your patients' data is secure.It offers an internal direct messaging system where patients can directly send messages to their doctors. Since this Medicine billing software is incredibly convenient and saves both patients and doctors time, it delivers sensitive information. It is very important to make
sure there is ample security for your system.
Benefits of Patient management system
1.Hassle free process
2.Timely Patient care
3.Better organization
4.Day to Day operations
Conclusion
Patient management software or Patient data management software sets new standards for excellence in patient care. It provides healthcare facilities of all sectors with better quality of service, more accuracy and efficiency. Programs are available to suit a variety
of medical practice needs.