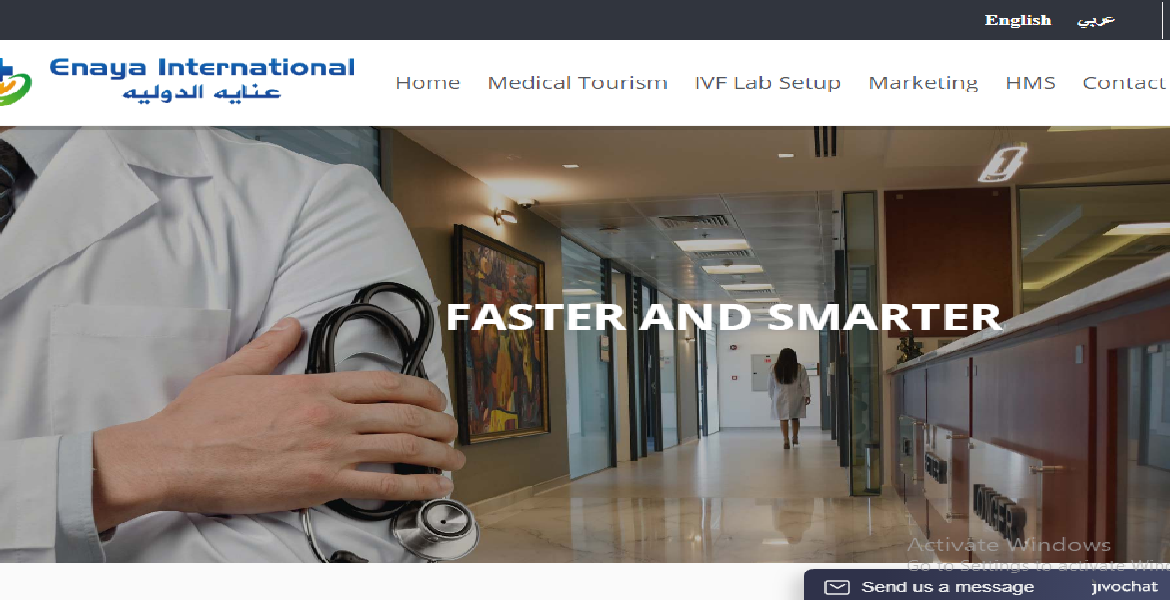 Enaya's Medical Tourism department arrange treatment for its clients in India, UAE and Canada. Now a days India is on top in medical tourism, you can expect high quality medical treatment with low cost. So most of the patients would like to visit India.
Our Laboratories setup department cooperated with top ART / IVF Lab directors from Canada who highly qualified and experienced to setup labs for your clinic or hospitals with cutting edge technology.
Enaya's marketing department consists of bilingual professional staff who can market, promote your company and products in Middle east and India. We represent our clients in International Exhibitions and we do mass marketing through various channels.
We also provide Hospital Management System, Integrated software programs which could be customized according your requirements. It makes your business very organized.